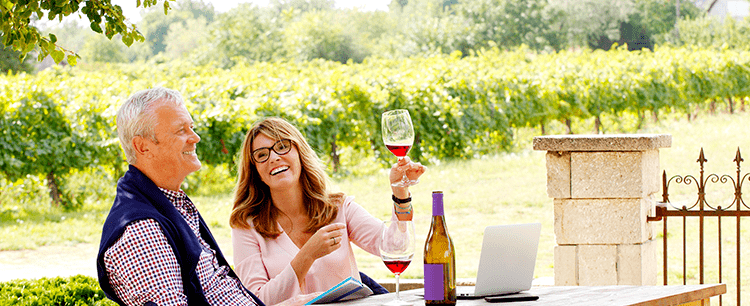 Long gone are the days of moving to Florida for your retirement. While Florida remains a favorable option, changing demographics and changes within the American family may influence you in a different direction. For example, Michigan is gradually rising as a favorable city for retirees. While you consider factors such as crime, climate, taxes and healthcare, it ranks higher nationwide. Ultimately, you retirement choice will depend on your family, finances, health and preferences.
Michigan remains a top choice for retirees, and this is why you should consider it:
Beautiful Fresh Water Beaches
If you are looking for an ocean-like feel, you will have access to over 11,000 inland lakes and 36,000 miles of streams for your favorite water activities, with easy access to the great lakes. You will have access to a myriad of sand beaches in small towns with charming and old-fashioned downtown areas. The large number of lakes gives you a wide range of water related leisure and fitness activities you can enjoy such as hiking along the shores, boating, fishing and perusing through lake side shops.
Sporting Activities
Michigan offers an active sporting lifestyle to retirees. You can enjoy hunting, golfing, hiking, running or other indoor sporting activities. If you enjoy spending more time in nature, you have access to the largest state forest system in the United States, where you can enjoy snowmobiling and other wintertime sports. Michigan offers a variety of sporting activities for both the summer and the winter, helping you maintain a healthy lifestyle all year round.
A Vibrant Arts and Culture Scene
Michigan is widely known for its award-winning arts and culture scene. Take a roadtrip and visit the award winning 658,000 square foot museum at the Detroit Institute of Arts. If you are interested in learning new skills, there are several classes and options for you to indulge in a new craft and become a part of the vibrant art scene. Michigan also serves as a cultural melting point, where you can experience culture from all around the world such as the Ann Arbor Art Fair that attracts more than 500,000 artists in a cultural celebration from all over. Grand Rapids, Michigan also offers some incredible cultural events, including ArtPrize - an arts festival that starts late September and goes into October. With plenty of activity in Michigan, you're sure to feel enriched; in all, Michigan is a great place to experience different museums and cultural hotspots.
Affordability
Michigan offers a wide range of wallet friendly retirement options even for retirees on a budget. Surprisingly, the most affordable options are also close to the most scenic spots allowing you to enjoy the beauty of the Great Lakes State without having to venture too far from your home.
Michigan is the ultimate retirement state, especially if you are looking to retire on a budget and enjoy beautiful scenery and a wide range of outdoor activities. It is also an attractive spot, making it easier for family and friends to visit you, especially in the summer. While thinking about your retirement, consider factors close to your heart such as family, an active lifestyle, cost, a change of scenery or proximity to quality healthcare.

Vista Springs Assisted Living is based in Grand Rapids, Michigan with eleven communities across Michigan and northern Ohio. See our locations here.