What types of care are available in assisted living communities?
In addition to tending to general wellness and assisting with ADLs, assisted living communities usually employ skilled nursing staff, physical, behavioral, and mental health therapists, coordinators for community activities, physicians by appointment, and more. All these dedicated professionals work to provide personalized, specialized care for assisted living residents.
The senior population in the United States is growing rapidly as thousands of Baby Boomers reach retirement age every single day. For many of them, having a place to live that can provide a spectrum of care to meet their needs as they age is a priority. Assisted living communities are happy to provide what they are looking for.
Over the past 10 years, the population 65 and over increased from 36.6 million in 2005 to 47.8 million in 2015 (a 30% increase) and is projected to more than double to 98 million in 2060. (Administration on Aging)
While the basic definition of assisted living is clear, it's important to understanding that assisted living communities vary from facility to facility. With that in mind, the differences in care services between communities needs to be considered carefully. For example, one community may offer specialized memory care services, while another may not.
If you're a senior who may be at risk of a health condition that requires specialized care, or if you're researching options for a loved one with unique, specific needs, it's critical to look closely at your care requirements and ensure that the community you are looking at can provide the services needed to age in place.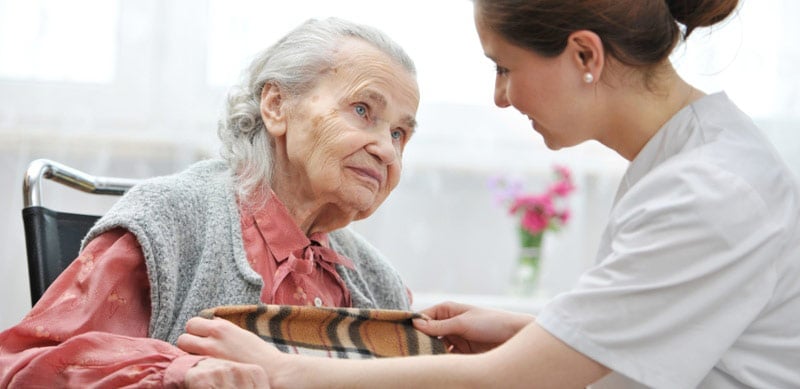 For examples of care options offered by assisted living facilities, here are the services offered by various Vista Springs communities:
Rehabilitation
Recovering from injuries and illnesses can be hard for anyone, but for aging and elderly adults, returning to their maximum level of function can seem impossible. Rehabilitation services focus on restoring every aspect of a person who has undergone a life-changing event, such as a major injury or surgery. Rehabilitation can include:
Physical ability

Mental and emotional wellness

Speech and language capacity
Memory Care
Seniors with Alzheimer's or dementia require different levels of care than other aging adults. From seniors who haven't yet developed any symptoms to seniors already within a stage of memory disease, memory care assistance is an essential part of assisted living care services.
Assisted living communities that offer memory care often have buildings and staff that are focused on providing comfort, safety, and treatment throughout the development of memory loss—empowering seniors with the best possible quality of life available.
Hospice Care
In the final stages of life, hospice care aims to provide comfort, support, and counsel to patients and their families. Hospice care staff work to bring peace to those nearing the end of life.
Palliative Care
Many assisted living communities are adding palliative care teams to their staff, or making arrangements for personal palliative care teams to work within assisted living homes. Palliative care focuses on relieving pain and managing symptoms for a serious illness that doesn't necessarily mean end-of-life.
Respite Care
For caretakers of seniors such as adult children, extended family, or friends, care can be taxing and stressful even if they take pride and joy in the role. Respite care offers the chance for seniors to relax and enjoy a stay at an assisted living community while their caretakers take some time for themselves.
Once again, different assisted living communities may offer different types of care services. Make sure you understand the extent of the services offered at the communities you're considering before you make your final decision.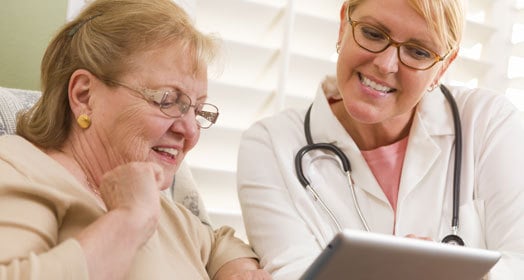 Holistic Care Options
Some assisted living facilities offer residents non-medical therapies, or holistic care, in conjunction with medical care services. Seniors enjoy these care services as they don't involve additional medications and invasive medical procedures.
Holistic therapies have a broad approach to health that encompasses a variety of beliefs and needs. Some options found in assisted living communities include:
Aromatherapy
Because of our brain chemistry, our sense of smell is closely linked to our memory, which means smells can evoke strong emotions. Aromatherapy is a type of holistic care that uses aromatic substances known as essential oils, which are derived from plants like flowers, grasses, fruits, and tree bark and are highly concentrated. They promote wellness for a number of conditions, such as anxiety, pain, and sleeplessness.
Color Therapy
Similarly, our brains react to certain colors in ways that are leveraged through color therapy. For example, blues and greens tend to be calming and healing, while reds can stimulate appetite. By working a color therapy holistic care plan into the environment of an assisted living community, such as in the paint color, residents receive the benefits every day.
Music Therapy
Music is a holistic care approach that can stimulate sensory and cognitive areas of the brain. Helping seniors both mentally and physically, music therapy can include singing, listening, and moving to music that is tailored to assist with things like pain management and memory disease.
As the population of aging adults grows in the United States, more senior living communities are offering complementary treatment options in addition to best-in-class medical care. When selecting an assisted living community, be sure to look for those that offer a number of diverse and holistic care and wellness options.