What types of care are available in assisted living communities?
In addition to caring for seniors' wellness and assisting with ADLs, assisted living facilities usually employ skilled nursing staff, physical, behavioral, and mental health therapists, coordinators for community activities, physicians by appointment, and more, all dedicated to providing personalized, specialized care for their residents. The senior population in the United States is growing rapidly as thousands of Baby Boomers reach retirement age every single day. For many of them, having a place to live that can provide a spectrum of care to meet their needs as they age is a priority.
Over the past 10 years, the population 65 and over increased from 36.6 million in 2005 to 47.8 million in 2015 (a 30% increase) and is projected to more than double to 98 million in 2060. (Administration on Aging)
Understanding that assisted living communities vary from facility to facility, the differences in care services need to be considered with the utmost importance. One community may offer memory care while another may not. If you're a senior who may be at risk of a health condition that requires specialized care, or if you're researching options for a loved one with unique, specific needs, it's critical to look closely at your care requirements and ensure that the community can provide the services you need.
For examples of care options offered by assisted living facilities, here are the services offered by various Vista Springs communities:
Once again, different assisted living facilities may offer different care services. Make sure you understand the extent of the services offered at the communities you're considering before you make your decision.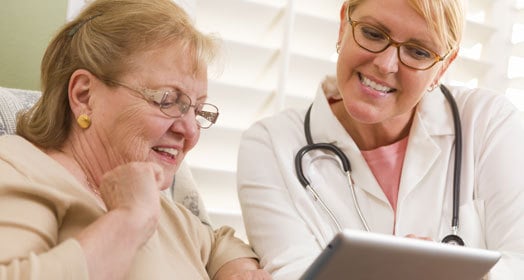 Holistic Care Options
Some assisted living facilities offer their residents non-medical therapies in conjunction with medical care services. These therapies allow a holistic approach to health that encompasses a variety of beliefs and needs. Some options include:
As the population of aging adults grows in the United States, more senior living communities are offering complementary treatment options in addition to best-in-class medical care. When selecting an assisted living community, be sure to look for those that offer a diverse and holistic number of care and wellness options.