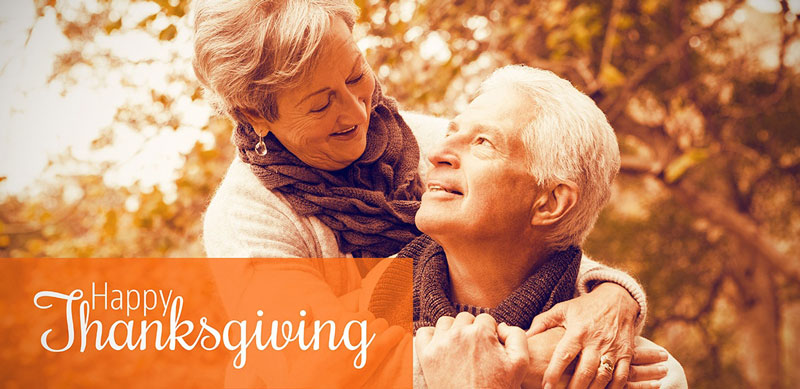 Thanksgiving is full of activity: with cooking, hosting, family, and friends, the dinner itself is a lot to plan. But once the dishes are cleared from the table, what do you do to enjoy the rest of the day together? We've got ideas for fun, all-ages fall activities for seniors to little ones. Try some out this year!
1. Scavenger Hunt:
A scavenger hunt is a great activity to do indoors or outdoors, if weather cooperates. Before Thursday, set up hidden things for everyone to find. Try hiding pictures of turkeys (if they're outdoors, be sure to laminate!), decorative gourds, or knick-knacks from around the house. Put people in teams and come up with clever hints to help them find their treasures. You can even have a prize for the winning team - or better, losers do the dishes!
2. Turkey Trot:
Many towns have annual Turkey Trots on Thanksgiving, which are usually 5K walks or runs. At just over three miles, a 5K may sound too long for everyone to take part, but it's really a great activity for all. People always line the sides of the streets, especially at the finish line, to pass out hot chocolate and coffee, and to cheer on the racers. And if that fails to excite, grab a pair of sneakers and take a quick walk together. A little activity can help the supper settle and get you ready for dessert.
3. Board Games:
Dust off those games in the closet and have some fun with them! From Pictionary to Scrabble to cards, any game for groups is an excellent way to spend some time together. Switch up the players for every game to make sure everyone gets a chance to play with one another.
4. Touch
Football:
Sure, there may be a game on TV, but wouldn't it be more fun to watch everyone have a little crazy fun with some touch football? Weather permitting, head outside for a lighthearted game that's great for those with a competitive streak.
5. Thanksgiving Bingo:
Bingo is always a great game for gatherings, and there are two fun ways to play it for Thanksgiving. The first, which is great for all ages, is the standard "calling card" version of bingo. We like this version with Thanksgiving-themed images. Or, with older kids and adults, try a gently teasing bingo game that you mark off as the day goes on. There are some premade cards of this nature, but you can also try making your own with your family's inside jokes for extra laughs.
6. Christmas Decorating:
Some people think Thanksgiving is way too early to jump into the Christmas spirit, but since everyone is together already, why not get some help putting up the decorations? Doing decorations on Thanksgiving is a good way to make sure your outdoor decorations are up before the snow falls, and putting up the tree gets everyone excited to come together again for the holidays.
While Thanksgiving dinner is full of its own fun, there are plenty of family-friendly fall activities for seniors that can make the day shine even more. Whatever you do, we hope your Thanksgiving is full of joy.